McLane High School


Classes of 1969 - 1973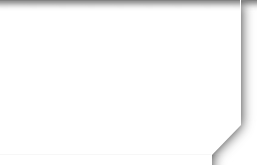 What's New


Not a member?
JOIN HERE
Find and click on your name. Hey my Brother Gerald.... Happy Birthday.... what is it....maybe you're 43rd ????? Seems like it was just last Friday night we we're parked in your front yard across from school having a bunch of cold ones at midnight... No way we're as old as we feel..... glad to see your grandkids are keeping you on the go!!! See you soon..... Thank you for your posts, Charlotte and Janie. I sometimes feel guilty that I was deemed 4F and couldn't serve. My father, 95 was, of course, in World War II in the European theater. While many of his fellow soldiers lost their lives in action, he didn't. Had he been killed, I would not be here. So, we both look at life as a gift and feel compelled to give back. We must all remember that freedom is not free. I always thank service members for their service and sacrifice. Always.
Wow! A life cut way too short, due to a crazy war. I have often wondered just how many McLane Highlanders may have gone off to Vietnam and not returned. The wall has over 58,000 names, so it is impossible to look someone up, though I am told there is a website where you can check by name.
If anyone has any information on any other Highlander from any year that was killed in action, it would be nice to list them and honor them for their sacrifice. you really have4 63 grandchildren congrats and Happy Birthday Posted on: Sep 13, 2019 at 6:42 AM
HAPPY BIRTHDAY, JIMMY! Wishing you a wonderful of celebration with those you love. Enjoy!
Mark Hanson
has left an In Memory comment for his Profile.
I had an interesting evening one time with Mark, who was working at a Mobil gas station at the time. We took a wild ride in my sister's sports car, including tearing up the grass on a field at Bullard High. Never did anything like that before or after. He was a nice guy, but tough, and afraid of no one. I talked to him at the last reunion I attended. Our 45th. Very sad to hear of his passing. Very sad that the class of 71 has lost more classmates than any of the other years. Life comes with no guarantees, expressed or implied. So we must all try to live life to the fullest, and make every day count. I cannot attend his celebration of life, as I am heading out of the country on a vacation. Maybe someone can post about his final resting place, and if he had a family that he leaves behind. Rest in peace, Mark. It was an honor to have known you.