McLane High School


Classes of 1969 - 1973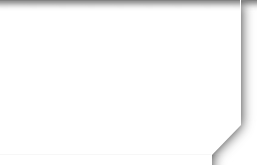 What's New


Not a member?
JOIN HERE
Find and click on your name. Happy Birthday Debi!! Wishing you a wonderful day!! I just sent you a private message, hope you can respond.
Posted on: Apr 08, 2020 at 2:05 PM
I swear I was just thinking about you and the Simpson Ave group! Hope you are well
Posted on: May 20, 2020 at 11:33 AM
Fresno will always be home for me. I have lived in the Yreka, CA area now for over 40 years as a result of a transfer with the Forest Service in Auberry, CA. Some pictures of my house and the view I have every day from my home.
I read ths news story on the internet. Differing stories as to his demise. We may never know the truth or the whole story. He may have gone off the grid a bit, but I remember him as a good guy. His dad was a P.E. coach at Fort Miller Junior High. No matter what, this was a sad ending to a life gone too soon.
Is this true and, if so, when did it happen? How could a decent guy have gone so far off the rails?
Loved my friend, Roger! For sure, a multi-dimensional guy. From intelligencia radical war protester, to Senior VP for Bank of America, to Executive Director of Mental health non-profit. You left us a better world, buddy!
A dear friend of mine and all around good guy! Bruce, your remembrance was touching, poignant. Be well.
I never knew Jake, though most of us guys knew his father, who was a P.E. coach. But one thing I will always remember. He wore a fu manchu mustache which hung down off of his chin. At the graduation ceremonies, he had attached little bells to the two sides of his mustache. Everyone got a kick out of that, and something that you would have expected from him. Happy Birthday Gloria enjoy all week most likely at home!!!! be Blessed God loves you! Happy Birthday soon It is hard so close to Christmas may you be blessed all nest year. Happy Birthday may you be happy blessed and full of life!!!! and Merry Christmas and a great New Year.