McLane High School


Classes of 1969 - 1973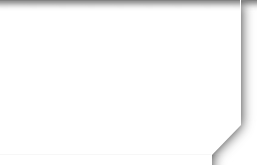 What's New


Not a member?
JOIN HERE
Find and click on your name.

Posted on: Jul 14, 2018 at 1:33 AM
happy belated birthday Michael Posted on: May 03, 2017 at 1:38 PM
Happy Birthday all week
Posted on: Apr 07, 2018 at 3:31 PM
hi Scott: have u found Jimmer yet? r u retired? every thing is good with me.

wade
Very sad to hear of Shirley's passing. She was a sweet person. HOPE YOU HAD A GOOD BIRTHDAY
Mark Hanson
added a photo to his profile gallery. New comment added. happy belated birthday and merry xmas.

wade happy birthday did you have a lot of wives? how could you get 63 grandchildren
Posted on: Aug 25, 2017 at 9:40 AM
happy belated birthday Paul. I was up In BC and didn't have access to a computer to send this earlier. came back thru Oregon on Monday and saw the eclipse. it was neat but the traffic afterwards was horrible.

wade
Posted on: Oct 27, 2017 at 11:15 PM
Still looking for that special someone to start a new life with.